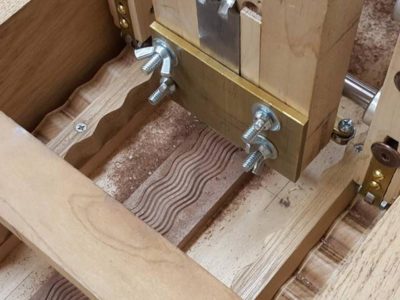 Just as I was writing the blog post for the final Barn workshop of 2019, Make A Ripple Molding Machine, I got an excited note from my friend and fellow instructor John that after many months of experimenting with seat-of-the-pants engineering he has conquered the waving problem. In our two years of Rippleista gatherings with me, John, Sharon (who wrote to tell me she had just purchased a 17th century painting with a ripple molding frame), and Travis we made great strides in recapturing the technology for replicating ripple moldings from centuries past, but the wave moldings were still not where we wanted them to be. Such is no longer the case.
The ripple/wave machines we will be making during the workshops are at least tenuously connected to the concepts of those in the 17th and 18th centuries but we are incorporating modern hardware into the equation to make these machines precise workhorses in the studio. We'll work with each attendee to produce a completed hand-powered machine to take home with them, capable of producing almost six-foot moldings. After that it's all up to you to make it sing your song.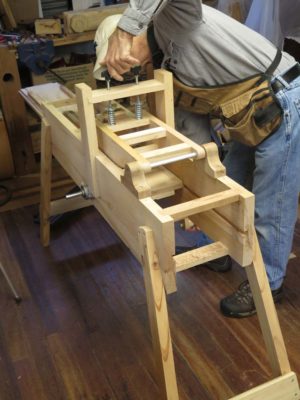 The workshop is September 23-27, $950 all materials included. It's probably way too cheap but this is our first time to teach this one. We will probably be so jazzed that John and I will build a couple ourselves.