Recently we "got around" to a project more than a decade in the making, namely the rebuilding of the driveway at the homestead.  The issue came to a head a while ago when the UPS truck struggled getting up the straight but fairly steep and narrow driveway to the barn.  The existing driveway there was a "temporary" path laid down for the initial barn raising eleven years ago, so the time was at hand.  Between the hurdles of weather and resources we sorta scheduled the work late last winter and we finally got a stretch of days dry enough for the ground to firm adequately for the heavy equipment.  I believe the curb weight for a loaded dump trunk is in the neighborhood of 50,000 pounds.
As I understand it the process of building or rebuilding a driveway is dependent on the ability to first lay a deep foundation of cash on the ground.  Actually it begins with scraping the bed flat and smooth, then building the roadway with first coarse gravel followed by fine gravel.  It packs like concrete.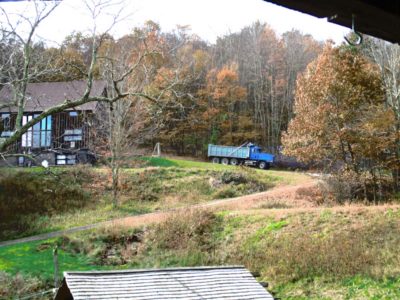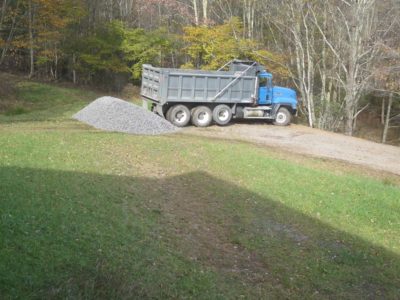 This is then smoothed and packed, and if done well will last for decades.  That's what I'm counting on.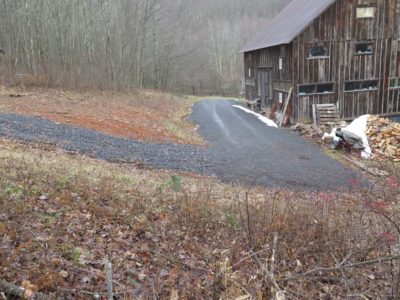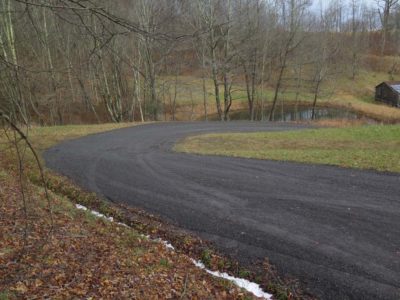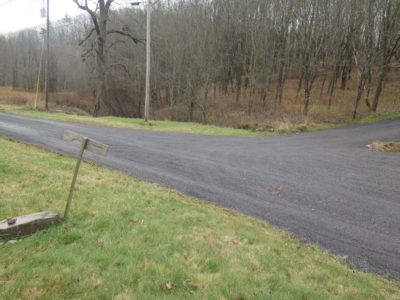 The new driveway crown is a foot higher than previously in some places.  Make no mistake about it, this makes coming and going to and from the barn a whole lot easier.  Now I will no longer have the UPS/FedEx packages dropped off on the cabin front porch when they are meant for the barn.