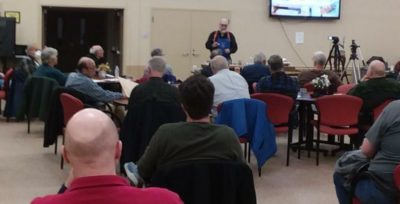 Last Saturday we were in Columbia, Maryland, first for my presentation to the Howard County Woodworker's Guild, where a rollicking good time was had by all.  I've spoken there twice before, most recently on the sober, memorable day of the second Space Shuttle disaster in 2003(?).  There was no memorable public disaster last Saturday, other than the ongoing collapse of Western Civilization.
I had a such a terrific time!  I sometimes forget how much I enjoy teaching traditional wood finishing.  The large-ish audience was very engaged and I had some difficulty getting things wrapped up and loaded afterwards as person after person came to ask questions as I was packing up.
For this 75-minute demo I selected the highlights from my 3-day workshop Historic Wood Finishing.  They might invite me back to teach that event, and I am pretty sure Joshua Farnsworth will ask me to teach it at his school near Charlottesville this summer.  Check their respective web sites to catch any updates for that.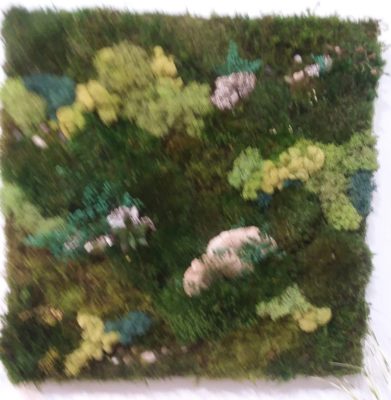 After this we met with long-time dear friends K and N to tour the moss art studio where she works, and consuming a delightful meal with them.  We bought several of the moss art works as we were both enamored with them.
(I know, I am really lousy at taking pictures with my phone.)