Recently I spent two days in Cedar Rapids, Iowa, with Team Abraham of Benchcrafted, the brilliant folks who have spawned a revolution in woodworking vises.  Father John Abraham and his younger brother Jameel have become some of my favorite people in recent years, and time with them is always a pleasure.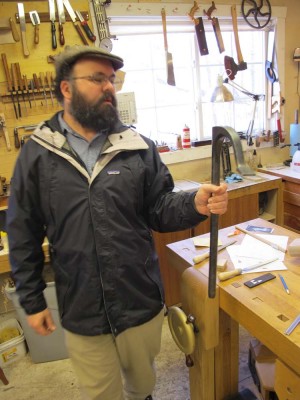 This trip was mostly with Jameel.  At one point last year three of the four polymaths I know were with me in the same room; Jameel, Narayan Nayar, and the owner of the Studley Tool Cabinet.  My fourth polymath friend is my former colleague Mel Wachowiak at the Smithsonian.  I find myself enriched and challenged by each and every interaction with these men.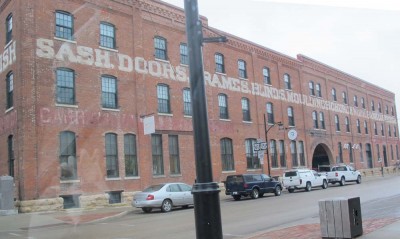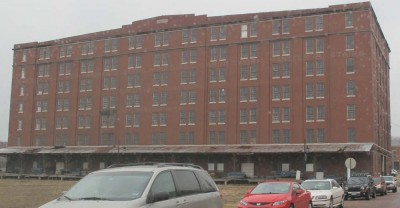 Jameel (and Father John) and I had some business to conduct, some of which you may know about already, and some which will be made known to you in the coming weeks.  Part of our time was spent with Jameel squiring me around the countryside to visit a machine shop, a foundry, and a patternmaker.  At the final stop he pretty much had to drag me out so we could get back to Cedar Rapids for dinner as the patternmaker and I were swapping tales from the pattern shop.  Downtown Dubuque is chock full of vintage factory buildings, especially woodworking factories as the city was once the largest millwork center in the country.
Most of you know Jameel for his exquisite craftsmanship in wood and creative insights.  But there is a much deeper presence here.  Perhaps the most awe-inspiring moments of the visit were when Jameel showed us his fine art, executed as spiritual devotion for the small chapel currently pastored by Father John, and their dad Father Raphael before him.
While I am of a dramatically different liturgical tradition, at the foundation we share the same language in our comprehension of the temporal and the eternal.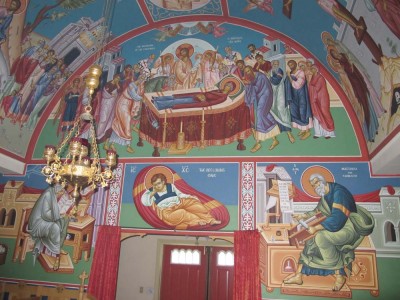 The works speak for themselves, and redound on him favorably in demonstrating the honest piety and Orthodox spiritual worldview of a humble  man on whom remarkable gifts have been bestowed.
Like I said, he is a polymath.