Saturday foot traffic to the booth was less than Friday's, although the demo and product interest remained the same.  Since John and I had zero time to wander the town on Friday we each took an hour in the early afternoon to do just that.  There were scads of toolmakers I had never seen, although to be honest I was unable to browse HW2015 (Studley tool cabinet exhibit) or HW 2017 (working the booth all alone).
Here's the pictorial travelogue with minimal commentary.  NB – My effort of traveling photojournalism was greatly hindered by the crowds, which were much more than in the Festhalle.  Still, I hope you get a taste of the many flavors present.
Just outside the Festhalle was this most impressive inventory of vintage tools.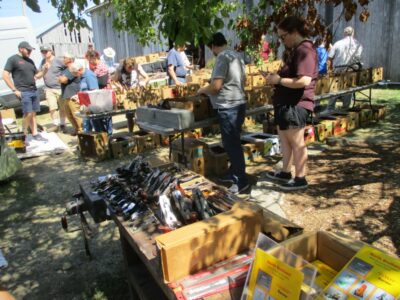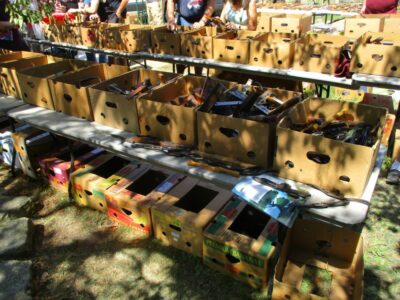 Wandering over to the stable area with its big circus tents, the feast continued.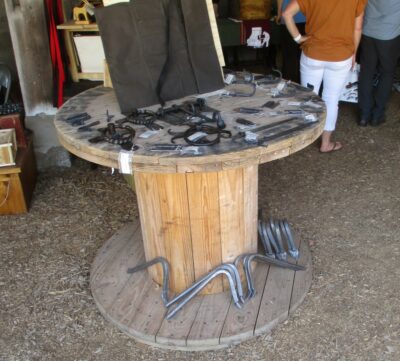 Immediately adjacent to the stables were a pair of circus tents, chock full of baubles but mostly packed with people (hence the paucity of images).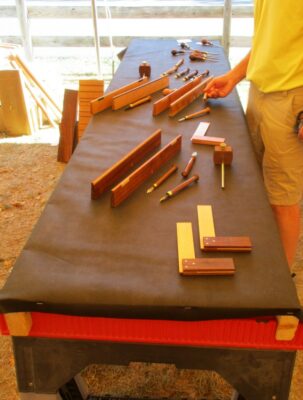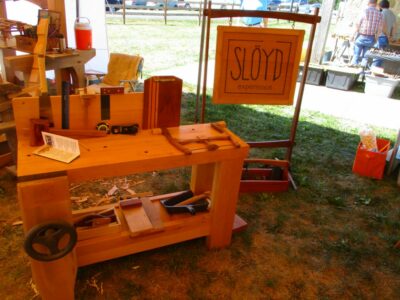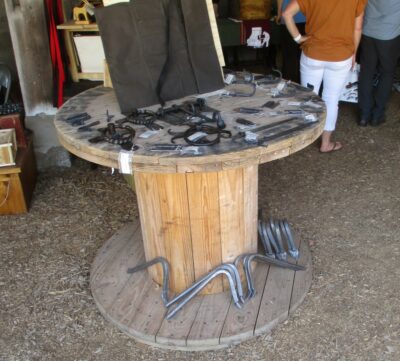 Wrapping up the walking tour at the Amana Furniture warehouse room, I was especially impressed with the Knew Concepts display, including the large vertical chevalet, for which I was an enthusiastic collaborator an own Serial #1, and its new little brother.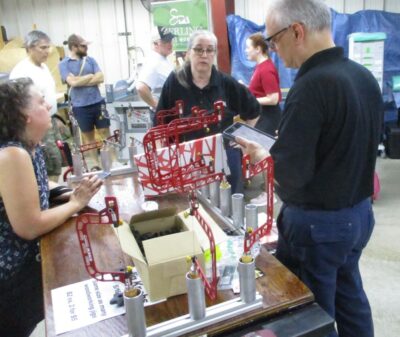 The crowds in the stable, tents, and warehouse were such that I was only able to photograph about one third of the offerings there.
Then it was time to get back to the Festhalle and finish up the day, pack up, and head for home first thing the next morning.