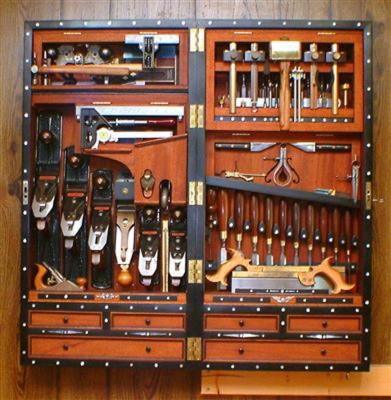 I am at a point in writing the manuscript for VIRTUOSO: The Tool Cabinet and Workbench of Henry O. Studley where I am crafting a section on the woodworking lore and influence of Studley in popular (woodworking) culture, including folks who have interpreted the cabinet and its contents.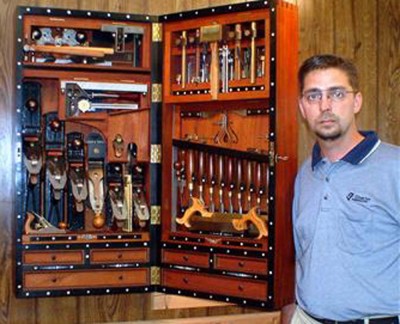 Some time ago I came across this superb effort by Jeff Scott of Alabama.  We corresponded once about two years ago, but he seems to have fallen off the map since.  I have tried several times to contact him recently to no avail.  If you know Jeff, please ask him to contact me or send me the contact info for me to interview him, and perhaps even visit and photograph his tool set and cabinet.
I found these pictures on the web somewhere, so they are the best I can do for know.
============================================
The web site for the upcoming May 2015 exhibit of Studley's ensemble is here, with tickets available here  This is the very first time the cabinet and tools will be on exhibit along with the amazing workbench.