After not making any Mel's Wax for nearly a year I finally ran out and needed to make another batch.  It is an enjoyable process for me, requiring careful lab protocol weighing, heating, melting, mixing and decanting.  The laser thermometer is a godsend.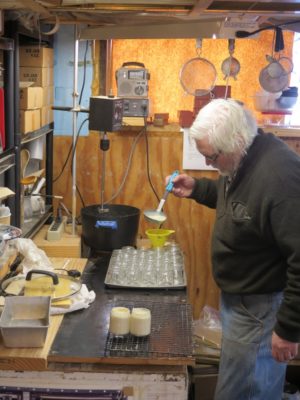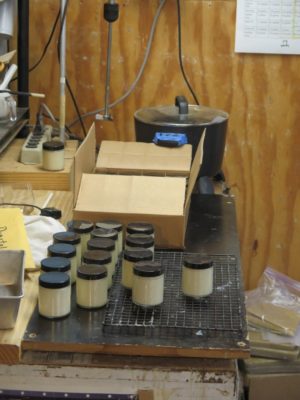 It's been an interesting phenomenon watching the product go nowhere.  I had thought that making and distributing Mel's Wax would be a major component of my retirement activity but that has not materialized, and at this point I am not sure what to do (if anything) about it.  Apparently I do not know how to market a cutting edge product to the people who need it.  Last year en toto I sold 14 units, so even if sales double this year this latest batch should get me through 2021.  Oddly enough I have had half as many orders for Mel's Wax in the past fortnight than in all of 2020.
Perhaps this year will be the one where I can answer Mrs. Barn's question, "So when are you going to act like you are retired?"  I will soon be 66 and perhaps ease off the gas just a little bit.
2020: "Top that!"
2021:  "Oh yeah? Hold my beer."
On the other hand my mom was almost 104 and fully lucid when she died, so I expect a lot more good years of woodworking, writing, metalworking, fuming about the collapse of Western Civilization, chopping firewood…