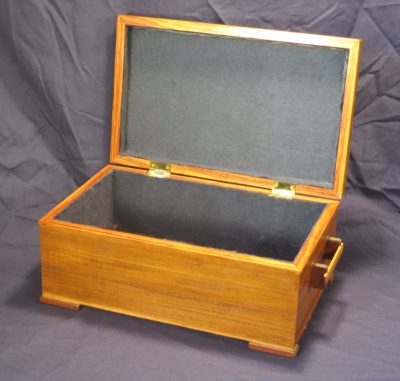 Recently my brother visited and dropped off a box I made for all the cards our parents received on their 50th wedding anniversary in 1993 (my older brother and his wife celebrated their 50th a couple weeks go and Mrs. Barn and I celebrated our 40th anniversary recently).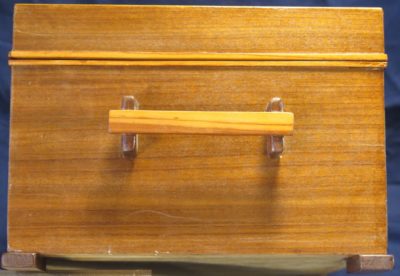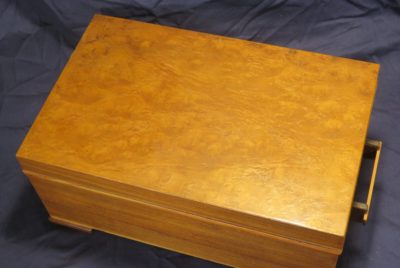 My memories of the project are a bit hazy, but I am pretty sure the core substrate is 1/2″ baltic birch plywood with walnut veneer for the sides and an unidentified figured veneer for the top.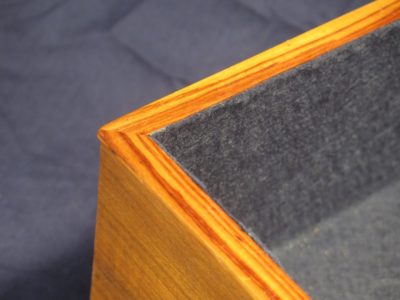 The trim woods were tulipwood (dalbergia) and macassar ebony.  It's had a few bumps and bruises over the years but my mom had it displayed prominently in her bedroom during her final years.  In retrospect I still find it a beautiful reflection of a loving marriage that ended with my dad's death only a month before their 60th anniversary.  Every time I cast my eyes on it I will celebrate their years together, and ours as well.