With the legs and writing box done it as time to assemble them and make the shelf that had to be fitted to them precisely not only for the structure as a whole but to provide the specs for the spindles that held them together.
Not a whole lot of descriptive detail required here, the individual components were simply screwed together to make sure the pieces fit and allow for the layout of any remaining components.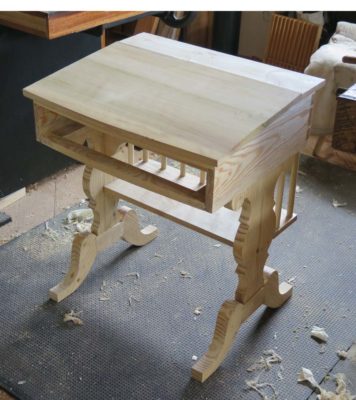 It was certainly not a wasted effort as it allowed me to work out some of the minute details that could not be spatially resolved any other way.
It was finally time to move on to my pile of vintage true mahogany.