A recent trip to the Midwest for a variety of family gatherings provided a chance to drop in on Derek Olsen of Oldwolf Workshop fame.  Derek's is a fairly recent entrance into my orbit, but our friendship is fast and strong.   He was first among the multitude of friends who volunteered to help with the 2015 HO Studley exhibit, and his account in The Bank of Don is brimming.
The stop for fellowship was a delightful one as you might expect.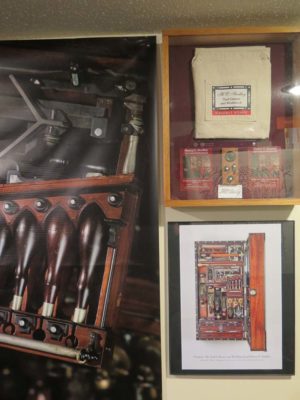 Derek proudly showed his impressive library of furniture history books, his shrine to Studley, and his still-in-development shop in the garage next to where he and Mrs. Oldwolf moved in recent years.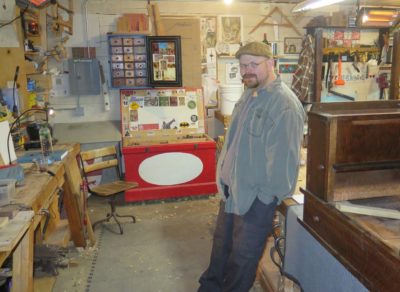 After our time there, we headed down the road (actually only a few blocks) to some time of saw geek-dom at Bad Axe.
But that's for the next post.