Sometimes you just gotta have a vise that allows you to put the entire desk writing box in it in order to plane the thick hand-sawn veneered side panels.  Enter the Emmert K1.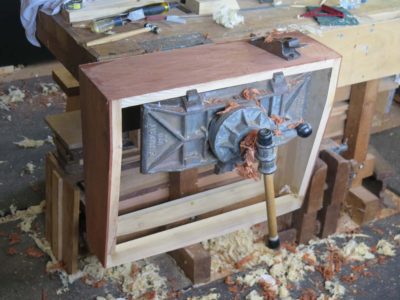 I have pretty much every clamping accouterments or configuration known to man, but the one I use every day all day long is this one.  If you've never used one, do not start now.  You will be black-and-blue from kicking yourself for not having one before.
Besides, I haven't bought all the ones I want yet.