Two of the students from the recent workshop have posted photos on their Instagram pages.
LenR posted an impressive glamour shot, and JohnH posted an image of his entire collection, although just short of the finishing line.  It was indeed a great weekend, and I look forward to actually getting my two sets finished next month.  At the moment I am just swamped with other priorities.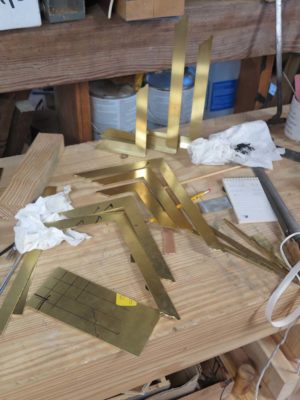 I'm thinking of diving in to the Instagram swamp; I am so old fashioned that I think of "social media" being conversing or corresponding with an actual human.  Silly me.