Even though I have decided to de-emphasize (read: discontinue) scheduled workshops at the barn, I am not inclined to give up on teaching altogether.  Recently I was approached by Joshua Farnsworth of Wood and Shop, inquiring about my interest in teaching at his traditional woodworking school near Charlottesville VA.  My answer was an enthusiastic, "Yes," and after some conversations we decided that I would teach one class this year and perhaps more next year if things work out well.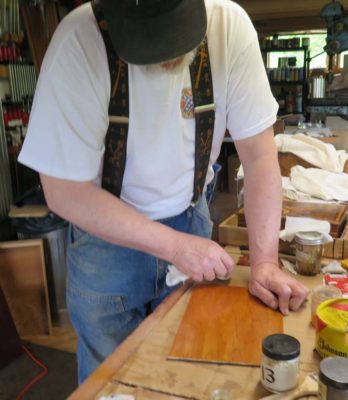 My first offering for Wood and Shop will be "Introduction to Traditional Woodfinishing" this coming July 14-16.  You can contact Joshua for registration and course details.  I am not entirely sure when the announcement/registration goes live on his web site.
I will still teach at the barn by request.  If you and a few friends want to commission a workshop at my place, just drop me a note and we can talk about it.