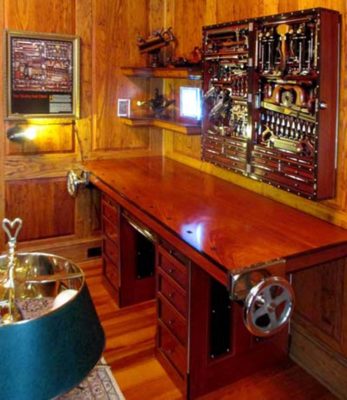 Last week I reprised my visit to the Studley 2.0 tool cabinet and workbench to interview the maker and to fill in the voids in my notes for fashioning my latest article for PopWood.  With that delightful interlude completed I wrapped up the article manuscript and submitted it ahead of schedule.  I'll now wait for word back from the editorial cabal there and forward the images once they give me the okay.
One of the real treats during the visit was to see Jim's latest project with Mrs. Jim, to make a his-and-hers pair of Hammacher-Schlemmer replica apartment workbenches.  They are exquisite, as is the case with everything he makes.
Now on to the next article, on templates and jigs for making French parquetry.