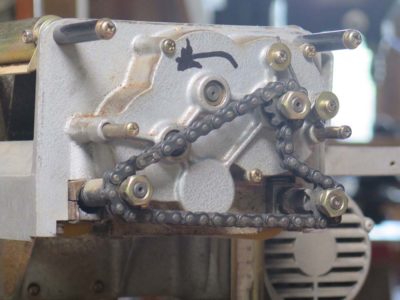 A couple years ago my little Makita Model 2004 combination 4″-jointer/ 4″-planer threw a bearing block on one end of a drive roller for the 4-inch planer.  It is the drive system, not the cutterhead, so it turns slowly but with very high torque.  The machine was so old and obscure that at the time I acquired it a few years earlier I could not find any information on the machine or its parts.  So, the little beauty stayed unused in the intervening months.
I've come to have a use for it on an upcoming project and decided to fix it the old fashioned way by fabricating a bearing block from a hunk of lignum vitae wood, soak it in boiling oil, then reinstall the drive unit for the planer.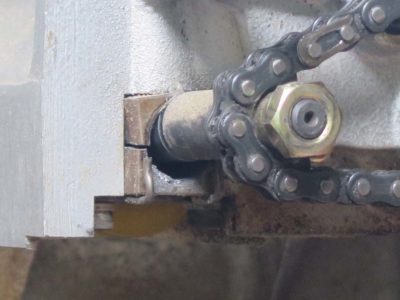 As you can see, the block almost literally disintegrated (I could not even find all the debris from the wreckage).  With the shards of the previous bearing block as a guide I set about making something to render the machine functional.
Making a new bearing block is my goal for the week.