One of the applications for the Blend 31 block wax (due in the Store momentarily, I keep checking back to see if it is there yet) is to melt and dissolve it to make paste wax.  My process for that is thus: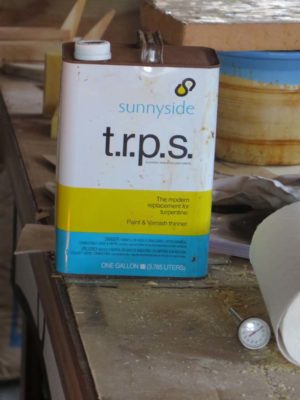 Melt a pre-weighed portion of the Blend 31 in a small canning jar, usually a 4 oz. wide mouth jar.  A coffee cup warmer is generally adequate to the task.
Once molten, add an equal weight of solvent to it.  My current solvent of choice is Sunnyside TRPS, although it is sometimes hard to find.
Let the liquid cool and put the lid on.
There, you are done.  The result is a fairly stiff paste wax, you can make it softer by adding a little more solvent.
This paste wax is awfully nice, but it takes a bit of elbow grease to buff it out.  The addition of the shellac wax makes it a mick harder, slicker surface than the beeswax alone.