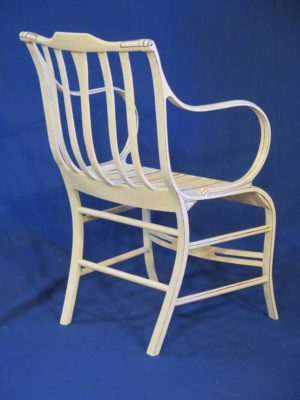 With some degree of anti-climax the pinstriping was touched-up and the final coats of satin oil varnish applied, and all of a sudden after eighteen months of intermittent labor the replica Gragg Fully Elastic Chair number MMXIX-I was finished.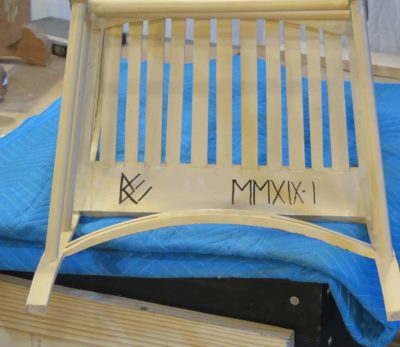 It went with me to Georgia as I traveled to FORP III, and on Wednesday delivered it to the new owner.  He graciously allowed me to display it during our evening open house, and everyone who wanted was able to sit in it.
The moment of my lodging hostess giving it a test sit was captured here, being watched by FORP student Andrew and his lovely wife Katie.