During our recent days of work preparing for next August's "Build A Gragg Chair" workshop my  friend John and I prepped a lot of wood sticks, and bent them to the forms required to become Gragg chair parts.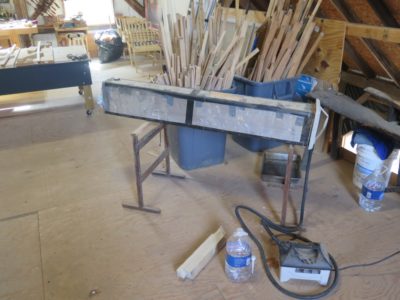 We got the steam box set up, the forms set out, and set to work.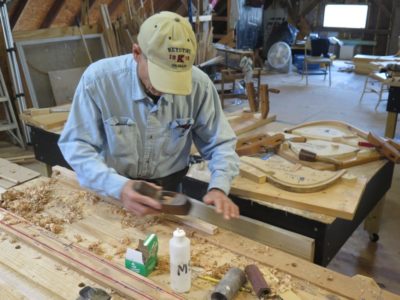 John hand planed dozens of chair pieces to get them ready for the thermodynamic adventure.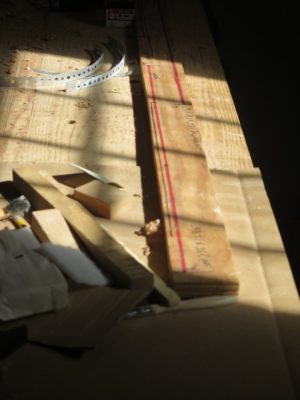 Once he had five or six pieces ready to go, he used the template board I created for this purpose and affixed the bending straps to all the pieces.  When you have to execute two 90-degree bends only twelve inches apart in a dozen seconds, bending straps are pretty much mandated.  We used flanged sheet metal screws and plumbing straps and attached them BEFORE they went into the steam box because the brief time to get the bending done after steaming does not allow for the straps to be put in place afterwards.  And since the chairs get completely painted, any staining or screw holes can be dealt with.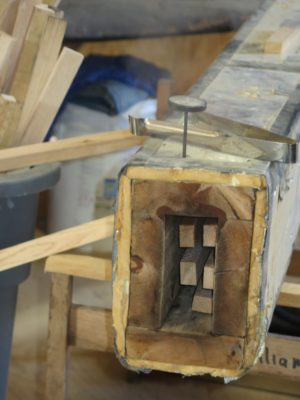 I placed them into the already heating box and waited for them to reach maximum temperature, which in my set-up is about 200 degrees.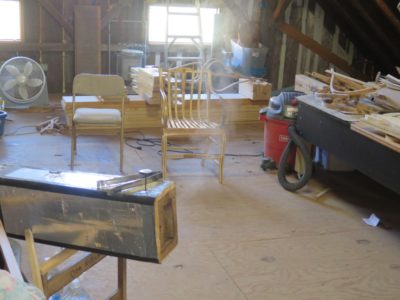 Using a state-of-the-art steam box seal we set the timer and waited the requisite time, 25 minutes for the arm and serpentine pieces, 45 minutes for the bent seat/backs.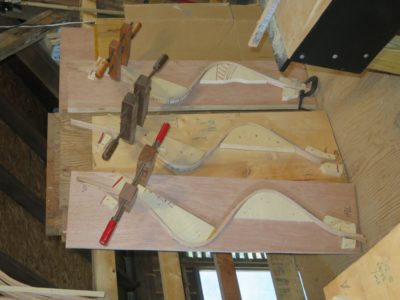 On the first day we had good success especially with the thin pieces, only one failure out of eight or ten attempts, but on the second day we had a string of failures approaching 50% when bending the continuous seat/back slats.
At that moment we could discern no reason for the degree of failure  We needed to re-think our process.