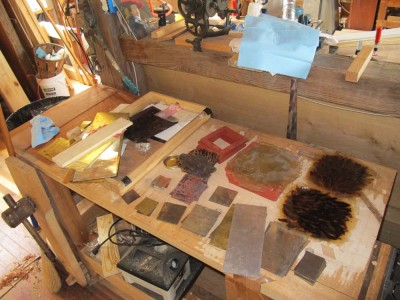 This coming Friday through Sunday I will be teaching a three day workshop on the Boulle technique of marquetry at The Barn.  This is something I very much look forward to.  So, for the past few days I have been punctuating my days by preparing the classroom space for the event.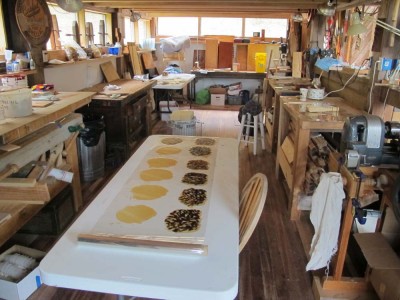 One of the parts attendees seem to enjoy the most is the making of tordonshell, and here is a batch I have prepared for them to use.  They will make their own to take home.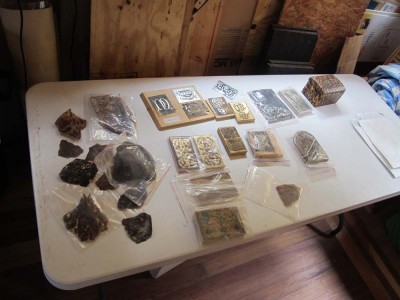 Come Sunday afternoon they will have some finished panels, the number and complexity depending on their interest and the time it takes them.
I still have an empty slot for this, so if it interests you drop me a line at the Contact portal for the site.