Between acquiring books during the LAP soiree and the spate of packages arriving recently in the mail, I have several new volumes on the reading pile, er, list.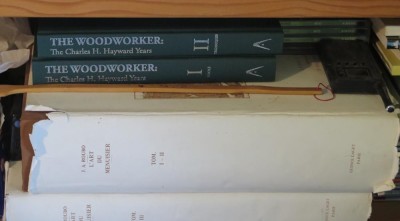 The first things to note were the new releases from Lost Art Press, namely Chris Schwarz' new The Anarchist's Design Book, and the monumental two-volume set of The Woodworker: The Charles Hayward Years which resides appropriately on top of my Roubo replica set on the shelf.  The former volume is another of Chris' creations of love (actually all of LAP is a labor of love) into which he pours himself with abandon.  The Hayward set was nearly a decade in the making, and it would not surprise me if it took me as long to work my way through it with the attentiveness it deserves.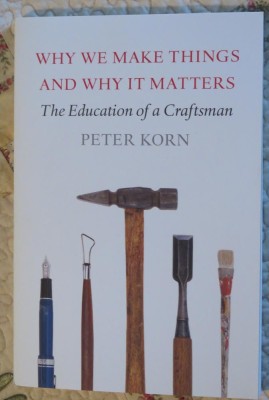 My recent birthday brought me Peter Korn's Why We Make Things and Why It Matters from my younger daughter and Victoria Finlay's Color from my Gragg chair collaborator Daniela.  Korn's thesis and memoir is on a topic that has always fascinated me, especially when it comes to the creation of artistry rather than merely utilitarian artifacts.  As my long-time colleague and friend, the late Mel Wachowiak, used to say, "Any time something is made more elegantly than is necessary for its function, you have art."  I look forward to Korn's ruminations on that subject.
Color is a historical and technical panorama about the pigments that are fundamental to the visual creativity we practice once we step beyond the palette of wood and transparent coatings.  In some respects, at least on my initial entry into it, it has much the same feel and tenor as the engaging Much Depends on Dinner from many years ago.  Color is a rollicking good read.
Jim "Stumpy Nubs" Hamilton's appearance at last year's Woodworking in America was one of the main programmatic reasons I attended that event.  He did not fail to fulfill my expectations with his presentation of "Making Your Own Machines" and Mrs. Barn and I had a great time chatting with Jim and his dad in their booth, which was conveniently adjacent to the Lost Art Press booth where I was signing books and visiting with readers.  I have long found his blog to be among the most entertaining and informative in the woodworking blogosphere, which is why it is bookmarked.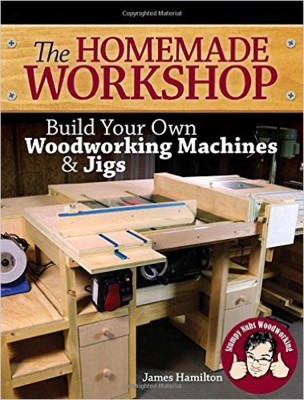 Face it, even those galoots who are uncompromising in their philosophical approach to bench work are still readily seduced by puttering and making machines.  His recent book The Homemade Workshop is tailor-made for those of us who enjoy crafting our work environments ourselves, down to the machines that augment our workbenches and hand tools.  Most helpful to me in this book was the mountain of background work Jim has done in finding useful materials and supplies for building your own machines.  That alone is worth the price of admission.  The multitude of tips makes it a terrific addition to the reading shelf.  I'm going to make a precision thicknessing sander for my sawn parquetry veneers once I get out from under the current pile of projects in the studio and on the homestead.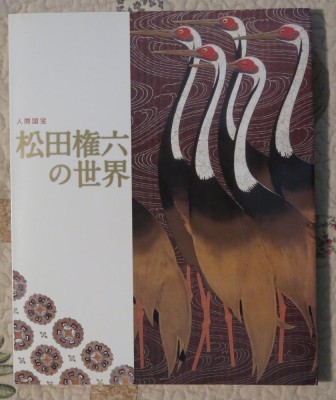 My growing fascination with urushi artistry, while not new but increasingly virulent, led to my acquiring two Japanese language picture books on museum exhibits honoring the greatest modern lacquer artist, Gonroku Matsuda.  Very little of these volumes is in English but they are nevertheless highly informative as many of his processes are presented in step-by-step photo montages.  Besides, sometimes you need books whose sole purpose is inspiration.