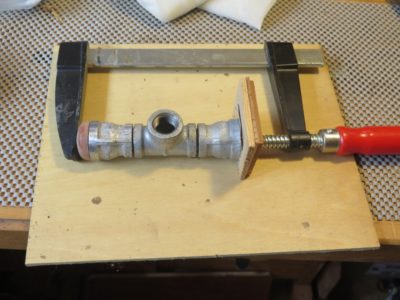 With one end of the head now embedded with the turned padauk plug I fired up the lead smelting cup.  To make sure the opposite end of the head was plugged I clamped a scrap of plywood over the end with several layers of aluminum foil as a gasket, and poured in the molten lead.
Since the lead shrank on cooling I had to dribble on a bit more of the molten material to fill the void to a slight excess.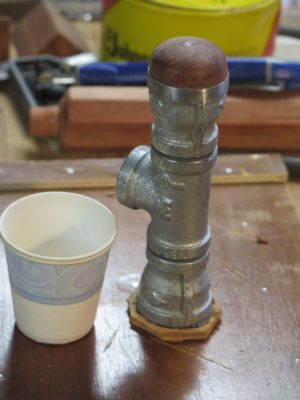 I filed the face of the mallet flush with the margins of the plumbing fitting, then epoxied on some 3/16″ cowhide.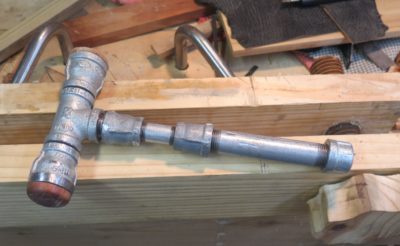 Trimming that flush with the edges of the face let me move on to the final assembly of all the plumbing parts.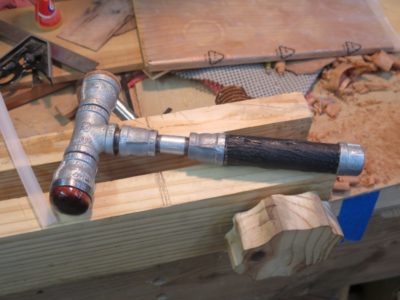 After saturating the padauk plug with dilute epoxy, the final step was to apply a couple layers of sharkskin to the handle.  Just because.
In the end, it was a fun project but I am not persuaded of its efficacy due to the ungainliness of the head; it seems too long to me.  I'll probably make another one with a fatter and shorter head.
Stay tuned.
the had now filled with cast lead it was time to finish the assembly and wrap it up.