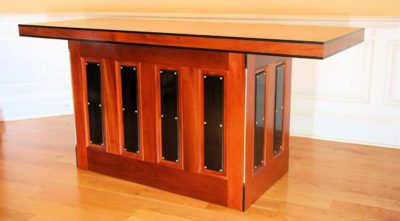 Not content to simply throw down the gauntlet before us with his replication of the HO Studley Tool Cabinet and its contents, admittedly customized very slightly for his own collection, JimM immediately dove into the replication of the workbench itself.  I saw it in-process, but the finished item is simply magnificent.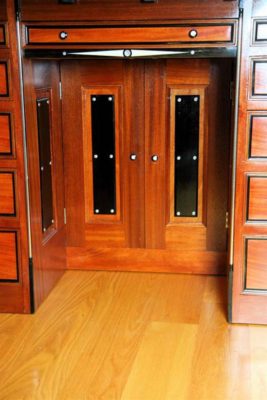 Take that, slacker, I sez to myself.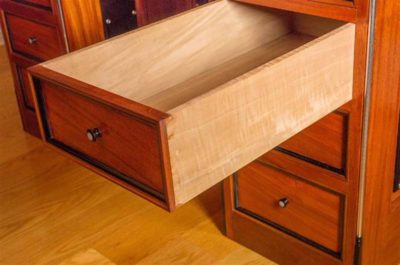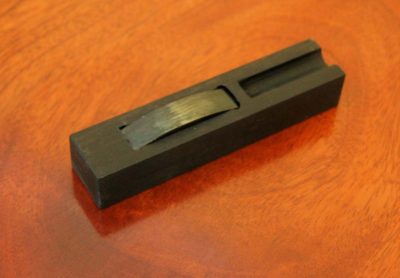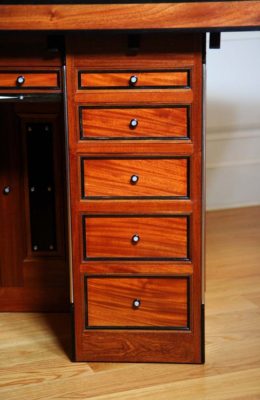 Jim chose pearwood as his secondary wood, and like Studley fabricated an ebony spring-loaded bench dog for every dog hole.  Now he is replanting the seed in my own creative garden, namely the completion of the prototype for the Studley bench vise itself as he wants a pair of the vises to adorn this bench.  I gotta get done with these projects taking up space — physical and psychic — in the studio so I can turn my attention to getting that enterprise underway.