Recently I was invited to speak about the HO Studley project to the Frederickburg (VA) Woodworker's Guild.  My friend SteveD was my host and a grand time ensued.
While at Steve's I got to see a bed frame he had been working on in recent weeks, and about which we had corresponded regarding the finish being used.  This bed was commissioned by the organization that is recreating George Washington's childhood home near Fredericksburg.  Much of the recreation is based on rigorous and ongoing archaeology.  The Washington family domicile being readied for the public is all new construction, but there is solid evidence that it is a very faithful interpretation of the original.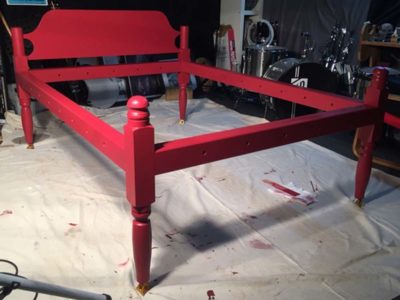 Steve has been commissioned to create a number of beds (and perhaps other pieces?) for the site, and this bed is a stunning one.
The audience at the Guild meeting was large and enthusiastic, Steve said it was about twice normal.  And you gotta admit, the tale of Henry O. Studlew is a compelling one.  The group meets in a semi-industrial space which suited me just fine.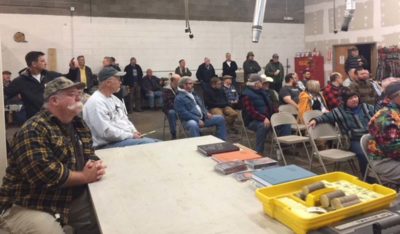 The audience was very attentive and engaged, asking excellent questions throughout the presentation and staying after to discuss all manner of Studley and Roubo topics.  They promised to invite me back, and I look forward to that event.