For the past several months I have been cheering on Steve Voigt in his quest to make brand new toothing planes in the style of his vintage-design plane line-up.  A while ago he was speaking at the Washington Woodworker's Guild and I brought a half dozen of my vintage toothers for him to examine and measure.
A couple weeks ago his first prototype arrive at the barn for me to test drive.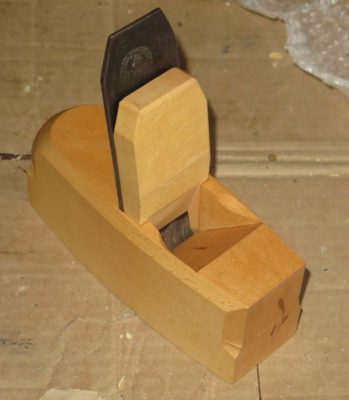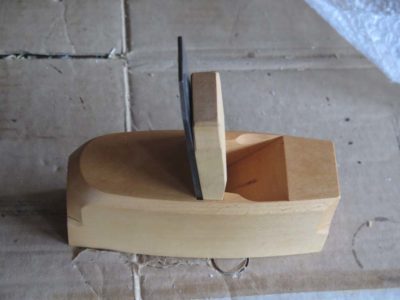 It is a lovely artifact as you would fully expect from Steve (or any of the other of our contemporary planemakers — none of them are making anything less than superb tools) and I delighted in getting it set up.  It was a feast for the senses, beautiful visually in its proportions and craftsmanship, fitting my hands like and old, well-worn glove.
I know Steve is working on a plan to make his own irons but this one was a vintage one in remarkable condition.
Steve is definitely on the right track.  I made a lot of the teeny toother shavings and found that it leaves the surface well-prepared for whatever you want to come next.  I made notes on my observations and sent them back to Steve, and will return the tool itself for a couple of very minor modifications to transform it from merely excellent to exquisite.  I cannot wait to get it back as a purchase, it will likely become my most heavily used preparation plane.