A few days ago I returned to Mordor on the Potomac for the completion and assembly of the c.1900 gigantic portrait of the Chinese Dowager Empress.  I was astounded at the change in the painting by my colleagues Jia-sun and Ines who, along with a legion of others, transformed it into a sparkling image.
My role in the day's festivities was to affix the locking corner cleats I had fabricated for the frame.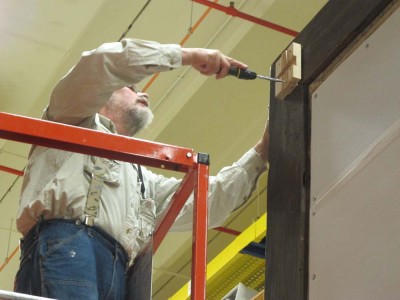 I used double tapered cross battened cleats to make sure the corners do not come apart unless you want them to.
I beat a retreat as fast as I could back the the mountains.  It was a great project, and it is unlikely that I will ever be conserving a painting frame quite like this one again.