The second annual gathering of Rippleistas convenes a week from today, and I am readying the barn classroom and main room.  I've heard back from all three of last year's participants and they hope to be here, along with one other person who will drop by if he can.  I've had no other confirmation of attendees wanting to join us even though the event is open-invitation and tuition-free so perhaps the charm of ripple moldings is less than I thought.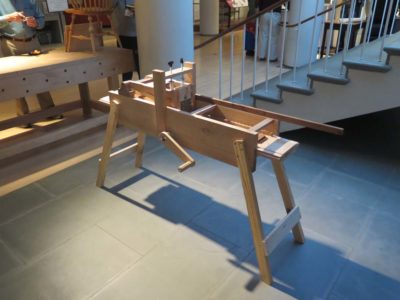 Although I no longer have the Winterthur Museum ripple molding cutter here, it having been made functional and returned, I know that one of our posse wants to experiment with a bench-top version of a ripple molding cutter, another will be perfecting his own machine built since last year, and two of us will no doubt be working on a new machine and revisiting my own machine design from last year.
I've ordered a pile of the nece$$ary hardware from McMa$ter-Carr so we should have everything we need to have a week of productive fellowship and undulating creativity.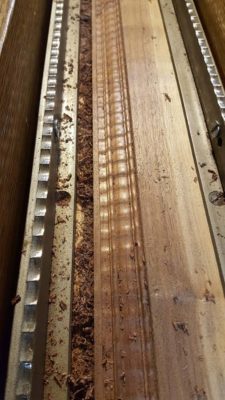 Stay tuned.