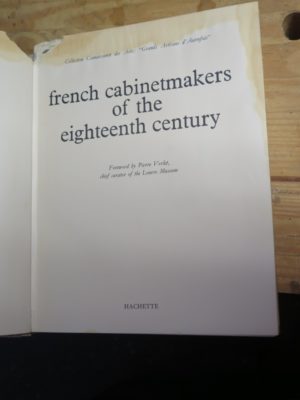 A while ago in my quest to gather pertinent books regarding the artistry of the World of Roubo, and in fact the larger portrait of the culture surrounding him (in part due to my desire to replicate the work, in part due to my ongoing efforts to write a novel for which one thread involves Parisian cabinetmaking c.1770), I went on a sustained book-buying spree.  For the most part that spree has ended with only one or two exceptions, and my absence from abebooks.com has led them to send me a "Get Well Soon" card.  Just kidding about that, but it had been a very long while before a recent purchase or two.
One of my last purchases perhaps three or four years ago was, at that time, a somewhat hard-to-find book that was equally hard-to-afford.  While browsing my barn library a couple weeks ago a faint familiar stench prompted the memory of this book.  When it first arrived and I opened the package I knew immediately why I could afford it.  Yes, it was in poor physical condition, but I knew that already.  What I did not know at the time was the someone had doused the volume with perfume, and I mean doused.  It was probably to disguise up the odor of mildew or rodent urine/feces or who knows what.  When I first opened it the perfume actually burned my eyes it was so strong.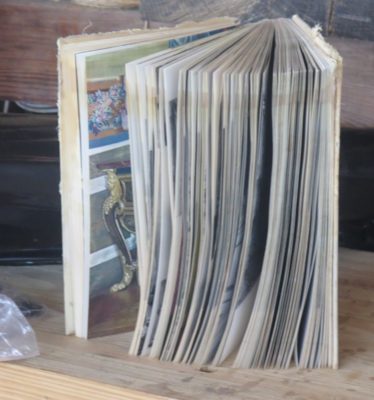 I bagged it back up and set it aside to deal with it "another day."  Since coming across it again, and desiring to actually read it without wearing a gas mask, I splayed it out on a bench way away from my work space.  I checked it gain and it is still odoriferous.   I think I will have to put it inside a sealed rubber tub with a lot of activated charcoal and probably swap out the charcoal a time or four to extract the stench enough for me to hold it at reading distance.
Peeeyuwww!
I'll let you know how that goes.