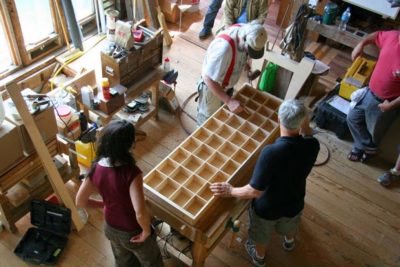 With everything cut and fitted for the top it was time to git 'er done and put it all together.  Following the layout of the grid already traced on the the underside of the first face, a glue line was rapidly distributed along the delineated route.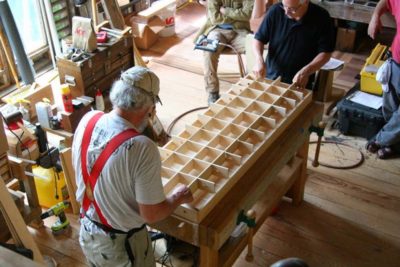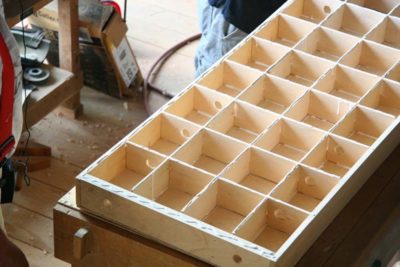 As soon as that was done the grid was set in place, and the top of the grid was also doused with glue and the second face of the bench top was laid onto it.
By my rough estimate this provided almost 50 liner feet of 3-inch deep I-beam construction for the whole thing.  It was not going to fail until there was enough stress placed on it until the wood literally exploded.
Using the sophisticated engineering for which The Barn is famous, the top assembly was clamped and the glue allowed to dry.
While that was occurring the folding legs were assembled and attached.  Nothing special, certainly no elegant joinery.  Just good precise work.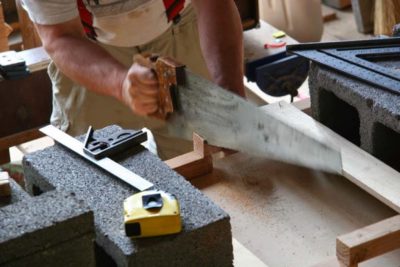 At that point Groopstock 2014 was done and Bill took the unit home to finish up.
Stay tuned.