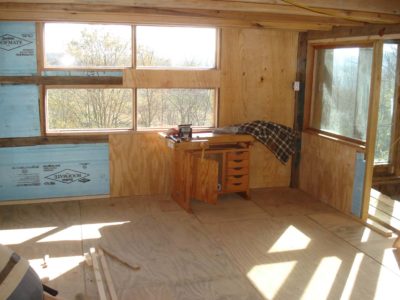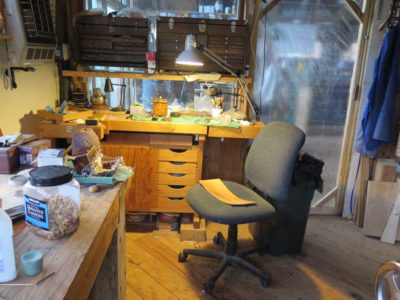 Since setting up my studio in the barn more than a half dozen years ago I have concentrated my small objects d'art conservation projects and related fine work on a tiny Sjoberg workbench in the corner underneath the propane wall furnace.
Over the past year I have increasingly gravitated a variety of work to the massive French Oak Roubo Project workbench I began five years ago and finally got it assembled this year and placed on the opposite wall underneath some windows.
In the past couple of months I've found the little Sjoberg to be too constraining and am working almost exclusively with the FORP bench.  Yes, it was originally designed and built with heavy-duty furniture making in mind, but my comfort in using it this way is a revelation, and working in front north facing windows is spectacular.