Chopping mortises and fitting tenons.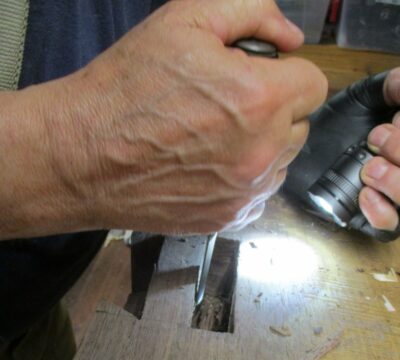 That is all we did, all day.  That, and listen to music.
Then, with the gentlest taps possible we put the pieces together for the rear half.
Since the whole thing had to be disassembled for the trip home we made little effort to get it, well, all together.  We did just enough to know that it could go together once it got there.