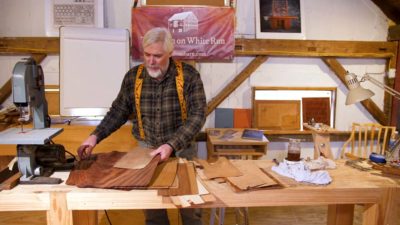 You can find the background on this initial offering by Barn Attic Productions/Seed and Fruit Media here along with the first episode.
In this episode of my recitation and demonstration of the techniques I use to undertake sensitive veneer repairs — sensitive to the artifacts, not your feelings —  such that the compensation (that's museum-ese for "repair") is visual harmonious while leaving the maximum of the artifact fabric intact, I demonstrate and discuss the importance of three things: grain, grain, and grain.



If your conscience is pricked by viewing this for no cost feel free to click on the "Donate" button, any proceeds from which will go toward enhancing the rapidity of producing new videos.  For those of you who have already shown that generous spirit, I am deeply appreciative.