I was noodling around the interwebs recently, looking for any new images or information about piano-makers' vises, (I am in the pattern-making phase of reproducing H.O. Studley's vises) and came across the web site of Victoria Morozova.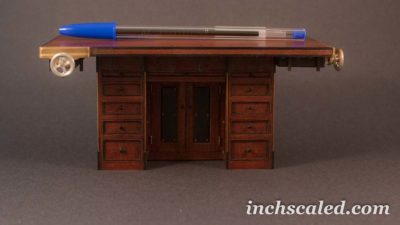 Victoria is a Moscow miniaturist who was steered towards Studley by Bill Robertson, who is both a famed miniaturist himself but also a contributor to Virtuoso: The Tool Cabinet and Workbench of H.O. Studley.  The gallery of her work on the bench is breathtaking.  Give it a look.
PS – She also has a three-part step-by-step description of replicating (I think Jameel Abraham's) Roubo bench.  Prepare to be blowed away, real good.