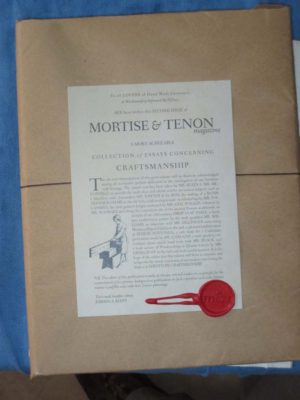 I was delighted to get a "You've got a package" notice in my PO box today, and my delight was amplified with the realization that the package was Volume 2 of Joshua Klein's Mortise & Tenon magazine.  I can't wait to get plowing through it.
If you did not already order your copy of  M&T make sure you get on board.
This really is the Golden Age of tools and toolmaking, furniture craftsmanship and scholarship, and the community of artisans.