I'll interrupt my jaunt through the CW confab to mention some new things in the mail.
First off is the catalog from the Marc Adams School of Woodworking which includes this page describing the two classes I will be teaching this fall, Parquetry and Historic Finishing.
Yesterday saw the arrival of the new Popular Woodworking with some intriguing contents.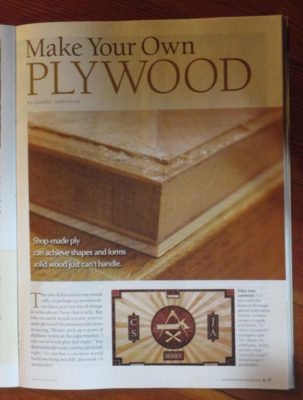 In addition to an excellent article on bench chisels from The Schwarz Hisownself there is a wonderful piece by my pal Jameel Abraham on making and using plywood.  Solid.
And immediately subsequent to Jameel is my latest article, which was about the most fun writing I have ever had.
To top it all off I received a sample of some shellac wax from the producer in India.  It is excellent and I am going shortly to the bank to make the bank-to-bank transfer to order several hundred pounds.  This steady supply will allow us to begin manufacturing Mel's Wax shortly.  Stay tuned.