Today was a seamless continuation of the successes of yesterday, as Jameel Abraham and I first went to the Scottish Rite Temple in Cedar rapids, Iowa, which will be the venue for the exhibit The Tool Cabinet and Workbench of Henry O. Studley.  We spent about an hour in the exhibit hall, brainstorming about the actual layout and design of the event.
Can't you just see it now?
Following that we went immediately to a theatrical lighting supplier to order the necessary fixtures to make sure the exhibit is visually compelling.  It will be.
I spent the afternoon heading an hour north to purchase some Select white oak to complete the purchase of materials for the Studley workbench replica I will build to use as a prop in the exhibit.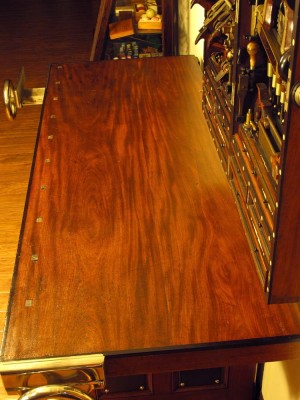 Now that is a bench top!
I can now leave Cedar Rapids knowing everything is moving forward.