With a crew of stout-hearted folk we got the 10-foot bench onto a friend's pickup just before the coming rain.  I did not make the trip with it just then but went on Saturday to see it in its new  habitat.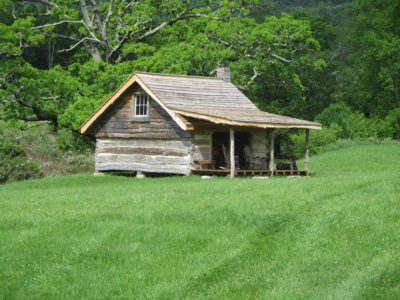 The gunsmithing shop is a newly re-erected late 18th century log cabin from the Lynchburg area, IIRC.   The new old-style doors with locally fabricated blacksmith hardware get installed this weekend.
As I approached the shop I could see it already being put to work.  The new owner was hard at work on a powder horn with the pile of shavings from the longhorn on the floor underneath one of the Moxon vises.    He declared that the bench was exactly what he had always hoped for, and that its addition to the shop, "… Made my year!"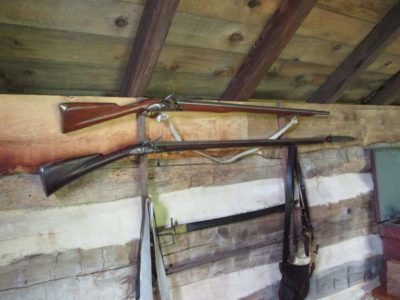 Here are a couple of the historic replica long rifles akin to what the new bench will be part of making.